Birkenstocks turn black due to exposure to dirt and oils from the skin. This happens when the footbed absorbs these substances and changes in color.
Birkenstocks are a popular choice of footwear for many people due to their comfort and durability. However, if you have ever owned a pair, you may have noticed that their footbeds tend to turn black after a certain period. This discoloration can be caused by various factors, but one of the most common reasons is due to the accumulation of dirt and oils from the skin.
The footbeds of birkenstocks are made from natural materials, such as cork and leather, which absorb these substances over time and alter their appearance. While some people may find the blackening of birkenstocks unsightly, it is a natural occurrence that does not affect the quality or function of the footwear.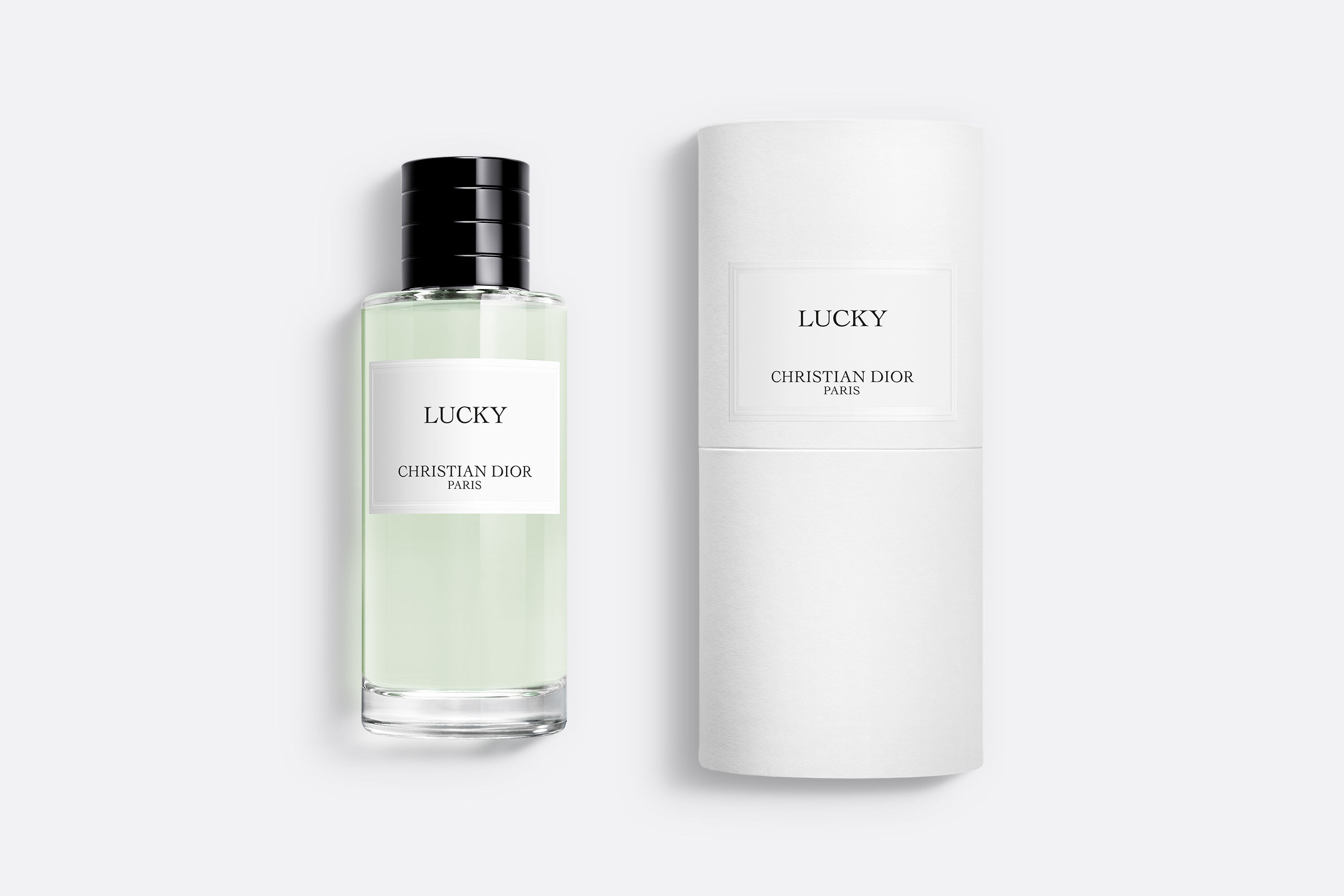 Credit: www.dior.com
The Science Behind Birkenstocks
Birkenstocks, the iconic footwear brand, have been worn by millions worldwide for decades. One of the most common issues with birkenstocks is the appearance of black spots on the footbed. This can be quite frustrating, especially for someone who has just invested in a brand new pair.
However, the good news is that these spots are not harmful and can be cleaned. We will discuss the science behind birkenstocks and what factors can cause them to turn black.
Anatomy Of A Birkenstock
First, let us take a closer look at the anatomy of a birkenstock sandal. The footbed of a birkenstock is made up of several layers. The top layer, also known as the lining, is usually made of suede or leather.
The footbed also has a cork layer that molds to the shape of the wearer's foot over time. Underneath the cork layer is a jute layer, followed by a firm base, which provides stability to the sandal.
Understanding The Material Used To Make Birkenstocks
Birkenstocks are made from high-quality materials, such as cork and leather, that are sourced with sustainability in mind. The footbed is made of cork, which is a soft and flexible material that can mold to the curve of the foot.
This provides excellent support and comfort to the wearer. Birkenstock shoes are also made with the intention of being long-lasting, with materials that can withstand daily wear and tear.
Factors That Can Affect The Color Of Birkenstocks
There are several factors that can cause your birkenstocks to turn black.
Sweat: Sweat can cause the leather or suede lining to darken over time.
Dirt: Dirt and dust particles can accumulate on the footbed, especially in the crevices.
Moisture: Any moisture that gets trapped in the sandal can cause discoloration.
Sunlight: Exposure to sunlight can cause the footbed to darken over time.
To prevent the appearance of black spots on your birkenstocks, it is essential to clean them regularly. This can be done by wiping them down with a clean, damp cloth, or using a brush to remove any dirt or dust.
Avoid using harsh chemicals or soap to clean your birkenstocks, as this can damage the materials.
Birkenstocks are a high-quality and sustainable footwear option that can last for years. However, if your sandals start to turn black, it's not a cause for alarm. By understanding the materials used to construct birkenstocks, the anatomy of the sandal, and factors that can affect the color, you can maintain them and keep them looking great for seasons to come.
Causes Of Blackening Of Birkenstocks
Birkenstocks are one of the most popular and comfortable footwear options globally, but many users experience a phenomenon – blackening of their birks. This article will provide insights into the causes of blackening of birkenstocks and why it is so common.
This article will focus on three main causes of blackening birkenstocks – contact with water, sweat and humidity and other factors.
Contact With Water
One of the most common reasons for blackening of birkenstocks is due to contact with water. Birkenstocks are made with leather and suede footbeds, which are absorbent materials. Water damages and stains these materials, and the leather footbed is likely to turn black.
To prevent contact with water, avoid walking on wet surfaces, or getting caught in the rain while wearing birkenstocks. Also, avoid washing birkenstocks frequently, since it will damage the materials used to make the shoes.
Sweat And Humidity
Sweating is unavoidable, especially when one is wearing an open-toed shoe like birkenstocks. However, the sweat and humidity absorbed by the footbeds of the sandals can cause them to turn black over time.
To keep your birkenstocks from turning black due to sweat and humidity, you should regularly clean the footbeds. Use a damp cloth to wipe away any sweat or moisture from the sandals. You can also apply talcum powder – it will absorb moisture and prevent sweat stains from appearing.
Other Factors That Can Cause Birkenstocks To Turn Black
There are various other factors that can cause birkenstocks to turn black, including:
Dirt and dust accumulation: Keep your birkenstocks clean at all times, and avoid stepping on dirty surfaces
Natural wear and tear: Over time, the footbed of birkenstocks can wear out, causing them to turn black
Using cleaning materials: Avoid using harsh cleaning materials or product to clean your birkenstocks. They can harm the materials used in making the sandals.
Poor storage: Improper storage can affect the quality of the materials used in the sandals. Store your birkenstocks in a cool, dry place, away from direct sunlight.
Knowing the causes of blackening of birkenstocks is essential to prevent this unpleasant phenomenon. Avoid contact with water, keep your birkenstocks dry and clean and store them correctly. Follow these tips, and your birkenstocks will remain comfortable and looking good for years to come.
Preventing Blackening Of Birkenstocks
Why Do Birkenstocks Turn Black
Birkenstocks have been a favorite among shoe lovers since the 1960s for their durability, comfort, and style. They are great for everyday use, for the beach, or for hiking and come in a variety of colors. However, one common problem that most people face while using them is the gradual blackening of the footbed.
It can be frustrating to see a new pair of birkenstocks turn black so quickly, but don't worry, we've got some handy tips that can help you prevent this.
Tips For Maintaining The Color Of Birkenstocks
Maintaining the color of your birkenstocks is not rocket science, but doing it right can help prolong the life of your shoes.
Clean your birkenstocks regularly: Keeping your birkenstocks clean is the first step in maintaining their original color. Clean your shoes with a damp cloth, and make sure to avoid using harsh chemicals or a wire brush on the footbed. This can cause the footbed to lose color and become damaged.
Keep water exposure to a minimum: Excessive exposure to water can lead to the footbed turning black. If you're using your birkenstocks at the beach or pool, make sure to wipe them clean after use. And try to avoid wearing them in the rain.
Keep them stored in dry and cool places: Storing your birkenstocks in a damp and warm place can lead to discoloration of the footbed. Therefore, it's recommended to store them in a cool and dry place.
Use a birkenstock cleaner: Birkenstock has their variety of cleaning products that are specially designed for cleaning and maintaining the footbed and keeping it looking new. You can use the birkenstock cleaner & refresher to clean the footbed and remove any stains. And, if needed, use their cork sealer to protect your birkenstocks from moisture and getting damaged.
Alternative Solutions
If you've tried all the tips mentioned above and still have the problem of your birkenstocks turning black, there are some alternative solutions you can try:
Replace the footbed: If the footbed of your birkenstocks has already turned black, consider replacing it with a new one. You can contact birkenstock and order a replacement footbed for your shoes.
Paint your birkenstocks: If you're feeling adventurous and want to change the color of your birkenstocks, you can paint them. Use fabric paint to paint your birkenstocks. This can be a fun activity, and you can customize the color of your shoes.
By following the above tips, you should be able to maintain the original color of your birkenstocks and prolong their life. Remember to clean your shoes regularly, store them in dry places, and use the right cleaning products recommended by birkenstock.
If you've tried everything, and nothing seems to work, consider replacing the footbed or painting your shoes.
Cleaning And Restoring Blackened Birkenstocks
Why Do Birkenstocks Turn Black: Cleaning And Restoring Blackened Birkenstocks
Birkenstocks are a popular and comfy casual footwear choice, but it's not uncommon for the cork footbed to turn black over time. The good news is, you don't have to throw them out and buy a new pair. There are a few simple steps you can take to clean and restore blackened birkenstocks.
Step-By-Step Guide To Cleaning Birkenstocks
Cleaning birkenstocks involves a gentle approach to protect the footbed and avoid any damage.
Mix two parts water to one part white vinegar in a small bowl.
Dampen a soft cloth with the vinegar solution.
Gently rub the damp cloth over the blackened footbed, avoiding the leather straps.
Rinse the footbed with cold water.
Dry the birkenstocks off with a clean, dry cloth.
Apply a small amount of cork sealer on the footbed to help protect against future discoloration.
Common Cleaning Mistakes To Avoid When Cleaning Blackened Birkenstocks
Cleaning birkenstocks is a delicate process, and using the wrong cleaning method can actually make the problem worse.
Rubbing the footbed too hard, which can damage the cork and make it more susceptible to discoloration over time
Using bleach or other harsh chemicals, which can damage the cork and leather straps
Over-soaking the birkenstocks, which can lead to shrinking or warping of the footbed
Restoring Birkenstocks To Their Original Color
While cleaning can help reduce the appearance of discoloration, some birkenstocks may require a bit more restoration to bring them back to their original color.
Gently rub a white pencil eraser over the stained area to remove any surface dirt or grime.
Use a fine-grit sandpaper to smooth out any rough spots or stains on the footbed.
Dampen a soft cloth with warm water and rub the footbed in a circular motion.
Rinse the footbed with cold water and dry it off with a clean, dry cloth.
Apply birch cork sealant to protect the footbed from future discoloration.
Cleaning and restoring blackened birkenstocks is a simple process that can help extend the life of your favorite footwear. Following these basic steps and avoiding common cleaning mistakes can help keep your birkenstocks looking as good as new for years to come.
Frequently Asked Questions On Why Do Birkenstocks Turn Black
Why Do Birkenstocks Turn Black?
When your birkenstocks turn black, it's mainly because of dirt and oils on the surface.
Can You Prevent Birkenstocks From Turning Black?
Yes, you can prevent birkenstocks from turning black by regularly cleaning them with mild soap and water.
How To Clean Black Birkenstocks?
For cleaning black birkenstocks, use a soft-bristled brush, water, and mild soap. Gently scrub the surface and rinse with water, then air-dry them.
Why Does Only One Birkenstock Turn Black?
One birkenstock may turn black due to extra dirt or oil buildup. It can also happen due to uneven usage or walking patterns.
How To Remove Stubborn Stains From Birkenstocks?
To remove stubborn stains from birkenstocks, use a clean cloth dipped in a mixture of baking soda and water. Scrub gently and rinse with water.
Will Bleach Help To Clean Black Birkenstocks?
Bleach can damage the finish of birkenstocks and cause discoloration. It's recommended to avoid using it and opt for milder cleaning solutions instead.
Conclusion
Birkenstocks are a highly popular and comfortable footwear choice for many people. However, some people may become frustrated when they notice their birkenstocks turning black over time. Hopefully, this article has helped shed light on why this happens and what can be done to prevent it.
By using products such as the birkenstock cleaner and refresher and avoiding wearing birkenstocks in wet environments, the longevity and lifespan of the shoes can be extended. It's important to remember that like all footwear, birkenstocks will experience wear and tear, but with proper care and maintenance, they can continue to be a beloved wardrobe staple for years to come.
So, invest in a good cleaning routine and put your best foot forward in your trusty birkenstocks.