Shoe rubs on the back of the heel can be caused by ill-fitting shoes or lack of proper socks. Finding the right pair of shoes can be a challenging task.
With countless options available, it can be daunting to choose the right pair that fits comfortably and avoids rubbing the back of the heel. Footwear that is too loose, too tight, or lacks proper padding can cause irritation and blisters, especially if worn for extended periods.
However, there are several methods to alleviate this problem, such as wearing proper-fitting shoes, using adhesive pads, and adjusting lacing techniques. In this article, we will explore the reasons why shoe rubs on the back of the heel occur and provide tips to prevent and treat this issue.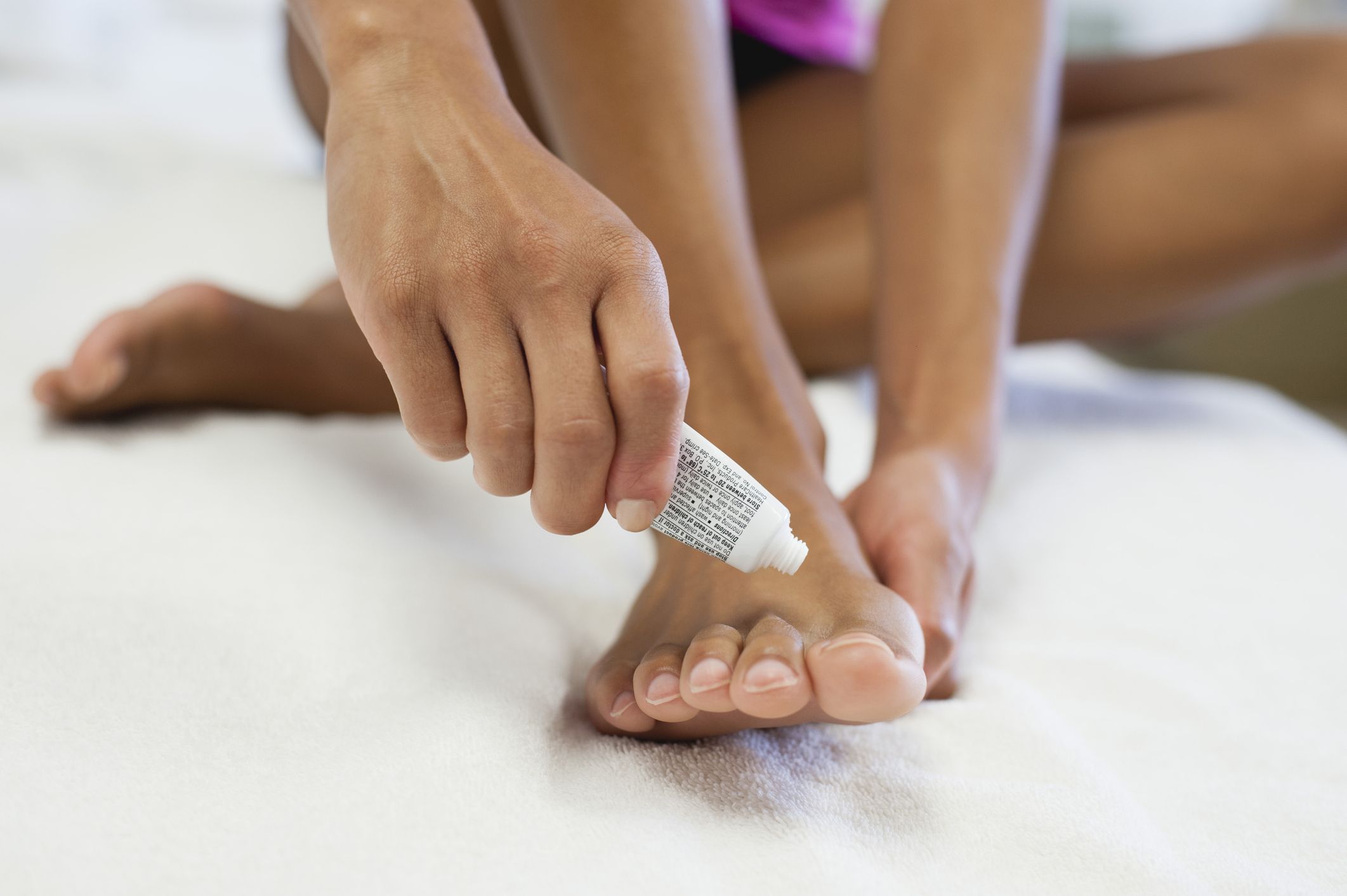 Credit: www.prevention.com
Causes Of Shoe Rubbing Back Of Heel
Ill-Fitting Shoes And Sizing Issues
If you're experiencing shoe rubbing against the back of your heel, an ill-fitting shoe is likely the culprit.
The shoe may not fit the shape of your foot, leading to unwanted pressure on certain areas.
Shoe size also plays a crucial role in determining whether the footwear is a good fit or not. If it's too small, it can scrunch and cause the rubbing you're experiencing. If it's too big, your heels can slip up and down, altering the shoe's position and leading to irritation.
Style And Design Factors That Can Contribute To Rubbing
Footwear design and style factors can also contribute to heel rubbing.
Design elements such as stiff backs, rigid soles or narrow toe boxes can all lead to an incorrect shoe-to-foot interface.
High heels may create an unstable balance, leading to additional rubbing.
There are also external factors to consider such as heavy backpacks or long-distance walking that can cause rubbing, as well as sweat and moisture build-up along with the lack of absorption drying out the skin leading to rubbing.
Material And Construction Of Shoes
Material and construction of shoes can also lead to rubbing.
Certain materials, such as leather, can be sturdy and require a lot of time to break-in. This can lead to rubbing until the shoe has formed to your foot.
Shoes that have hard seams or unfinished edges can be uncomfortable against the skin and cause rubbing.
The shoes may lack proper cushioning, causing your foot to slide too much inside the shoe, leading to uncomfortable friction.
Effects Of Shoe Rubbing On Back Of Heel
Shoe rubbing on the back of the heel is a common problem that could lead to several negative effects on your foot health, behavior, and footwear choices. In this blog post, we'll take a closer look at three key effects of shoe rubbing on the back of the heel.
Physical Symptoms Such As Blisters, Pain, And Irritation
One of the most common effects of shoe rubbing on the back of the heel is experiencing physical symptoms such as blisters, pain, and irritation. These symptoms could be the result of wearing ill-fitting shoes or shoes made with low-quality materials.
Blisters: When your shoes rub against your skin, it could result in blisters, which are pockets of fluid that form on the surface of the skin.
Pain: Wearing shoes that rub against the back of your heel could cause pain, making it uncomfortable to walk or stand for long hours.
Irritation: Shoes rubbing against your skin could cause irritation, leading to rashes, redness, and peeling of the skin.
Effects On Foot Health And Potential Long-Term Damage
The second effect of shoe rubbing on the back of the heel is on foot health. When you wear shoes that rub against your skin, it could lead to long-term damage to your feet.
Calluses: Calluses are the thickened areas of the skin that result from friction, and these could become painful if not treated promptly.
Ingrown toenails: Shoes that rub against the back of your heel could lead to ingrown toenails, where the nail grows into the skin rather than over it.
Heel spurs: When the connective tissue in your foot becomes inflamed, it could lead to developing heel spurs, which could be extremely painful.
Psychological Effects On Behavior And Footwear Choices
The third effect of shoe rubbing on the back of the heel is the psychological effect it has on behavior and footwear choices.
Shoe selection: Constant rubbing on the back of the heel could cause individuals to avoid wearing certain shoes, limiting their choices.
Behavior modification: If wearing certain shoes leads to discomfort, it may result in individuals canceling social plans or avoiding activities that require standing or walking for long periods.
Increased self-consciousness: With discomfort and pain in mind, many individuals struggle with confidence and the mental burden that comes with their shoe selection.
Shoe rubbing on the back of the heel can cause several physical, psychological and long-term problems. It's important to take preventive measures, such as choosing shoes that fit correctly, using protective padding, or investing in high-quality socks to avoid these negative effects.
Solutions For Shoe Rubbing Back Of Heel
Ensuring Proper Shoe Fit And Sizing
When it comes to shoe rubbing, proper fit and sizing are crucial.
Measure your foot size regularly as it can change over time
Try shoes on in the afternoon when your feet are slightly swollen
Make sure there is enough room in the toe box area
Look for shoes with adjustable lacing or fasteners
Wear the right socks with your shoes
Using Aids Such As Insoles, Heel Liners, And Blister Pads
Shoe rubbing can also be prevented by using different aids.
Insoles and heel liners offer additional cushioning and support
Blister pads protect sensitive areas on the back of your heel
Moleskin or similar products can be used to cushion the inside of the shoe
Wear socks made of moisture-wicking material to avoid blisters and friction
Adjusting The Lacing Or Fasteners On Shoes
Sometimes, loosening or tightening the lacing or fasteners can prevent shoe rubbing:
Loosen the lacing or fasteners if you experience pain while walking
Tighten the lacing or fasteners if your heel slips out of the shoe
Choosing Shoes With Design Features That Prevent Rubbing
When shopping for new shoes, look for design features that prevent rubbing:
Shoes with a padded collar or tongue for additional cushioning
Backless shoes or sandals to avoid contact with the back of your heel
Shoes with a higher heel counter for additional support
Consider shoes with a more rounded or squared-off shape toe box, as a pointed toe box can cause foot irritation
By following these simple tips, you can prevent shoe rubbing and keep your feet happy and healthy. Remember to prioritize comfort over style when it comes to your feet!
Prevention Of Shoe Rubbing Back Of Heel
Shoe rubs back of heel is a typical issue that many individuals face, mainly when regularly wearing shoes that do not fit well. This problem can not only cause discomfort but can also lead to blistering and skin irritation. However, with the right knowledge and care, this problem can be quickly solved.
In this blog post, we will discuss how to prevent shoe rubbing back of heel.
Selecting Shoes That Are Best Suited For Individual Foot Shape And Type
Selecting the appropriate shoe type and shape suitable for one's foot is vital to prevent shoe rubbing at the back of the heel.
Measure your feet.
Consider shoe width.
Choose the right style.
Check cushioning and support.
Try shoes on later in the day
Caring For And Maintaining The Condition Of Shoes
Taking good care of your shoe does not only increase the shoe's lifespan, but it also stops rubbing at the back of the heel.
Alternate shoes daily.
Store shoes in a dry, cool place.
Replace worn out insoles and heels.
Use a shoe horn when putting shoes on.
Invest in shoe stretchers.
Importance Of Listening To Your Body And Recognizing Signs Of Discomfort
One of the crucial things to prevent shoe rubbing back of heel is to listen to your body and recognize discomfort signs.
Don't wear shoes if they are hurting your feet.
Avoid walking or running too much too soon.
Give your feet a break.
Consult a doctor if foot pain persists.
Shoe rubs back of heel is a common problem that can cause discomfort and skin irritation. But, by following the tips mentioned above, you can prevent shoe rubbing and keep your feet healthy. Remember to select the shoes that best suit your foot shape and type, take good care of your shoes, and listen to your body to prevent discomfort.
Frequently Asked Questions Of Shoe Rubs Back Of Heel
What Are The Common Causes For Shoe Rubbing On The Back Of The Heel?
Worn-out shoes, ill-fitting footwear, and inadequate arch support are some common reasons for shoe rubbing on the back of the heel.
How Can I Prevent Shoe Rubbing On The Back Of My Heel?
Ensure proper fit, add heel pads or insoles, choose shoes with proper arch support, and break in new shoes gradually can help prevent shoe rubbing on the back of your heel.
What Are Some Effective Remedies For Shoe Rubbing On The Heel?
Using moleskin pads, applying petroleum jelly or diaper rash cream, using medical tape, and wearing blister-protective socks are some effective remedies for shoe rubbing on the heel.
Can Shoe Rubbing Cause Blisters On The Back Of The Heel?
Yes, excessive shoe rubbing can cause blisters on the back of the heel, which can be both painful and uncomfortable.
What Is The Best Way To Treat Blisters On The Back Of The Heel Caused By Shoe Rubbing?
Clean the blister with antiseptic solution, apply a blister pad or petroleum jelly for comfort, and avoid bursting the blister to prevent an infection.
When Should I Seek Medical Help For Persistent Shoe Rubbing And Heel Pain?
If the shoe rubbing and heel pain persist despite taking necessary precautions and remedies, it is recommended to seek medical attention to prevent any underlying medical condition.
Conclusion
To avoid shoe rubs on the back of your heel, it is essential to choose the right size and type of shoe. Remember to break in new shoes gradually and consider using heel pads or moleskin to prevent friction. If the issue persists, consult a podiatrist who can address any underlying foot problems.
Additionally, don't hesitate to try various lacing techniques to improve the fit and comfort of your shoes. Prioritizing comfort and fit over style can go a long way in preventing shoe rubs. With these tips in mind, you can confidently choose shoes that won't leave your heels feeling sore and irritated.
Taking care of your feet and keeping them comfortable is crucial in maintaining overall health and wellness. So, take the necessary steps to ensure happy and healthy feet.